Lady Amar Launches EP Titled 'God's Delay Is Not His Denial'. Thando also known as Lady Amar was born is the township of Soweto Johannesburg in Gauteng. Although she was born in Soweto, Thando was raised in Orange farm by a single mother and grandmother. She is a very well disciplined child who was taught to be strong from a very young age.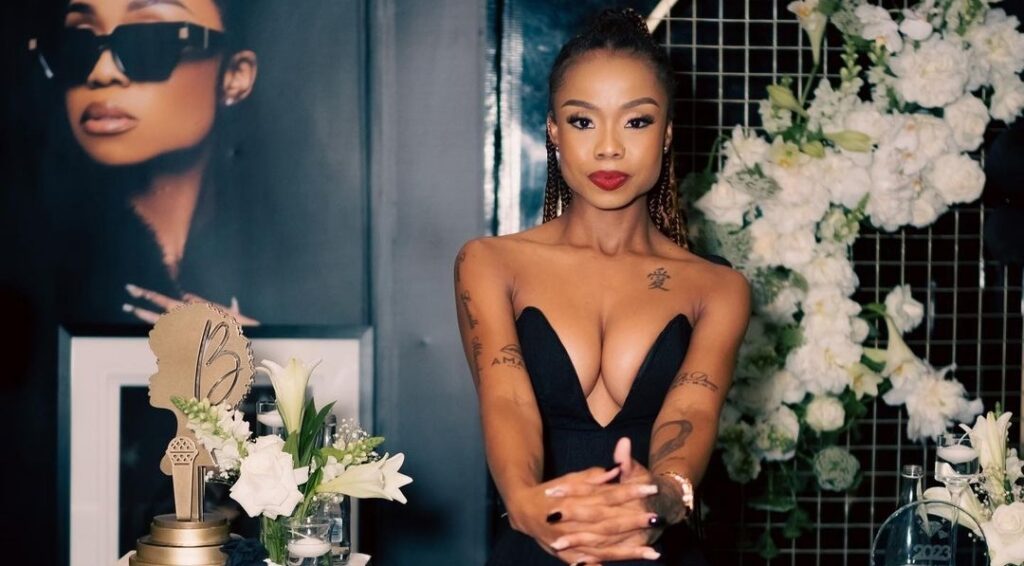 Lady Amar launches her new EP, God's delay is not His denial.The DJ hosted a launch party which was graced by colleagues, friends and family.
"I launched my anticipated EP titled God's delay is not His denial this past Thursday and dropped two of my favourites #Imizwa and #Ndawonye, both available on all digital platforms and you must expect the rest of the EP this coming Friday the 24th of November," she wrote.
Amar expressed gratitude to everyone who contributed to the project."I'd like to say God is faithful to the faithful. 🥹🖤 Firstly I would like to extend my gratitude to everyone featured on my project.""To all my beautiful guests thank you all for coming to celebrate this milestone with me.The reason why you were all here is that in one way or another, you have been a part of my life and some of you moulded me to the person I am today. I can say that I am truly blessed to have you all in my life!"
https://www.instagram.com/reel/Cz0sxAKKmJ9/?igshid=MTRhZmU1ODE2NA==